> Bahamas
The most striking thing about flying a small plane to the Bahamas is seeing the colours of the water. The light aqua colors are caused by the sun reflecting off the sand in the very shallow water near the islands. The sea is truely green here and a feast for the eyes!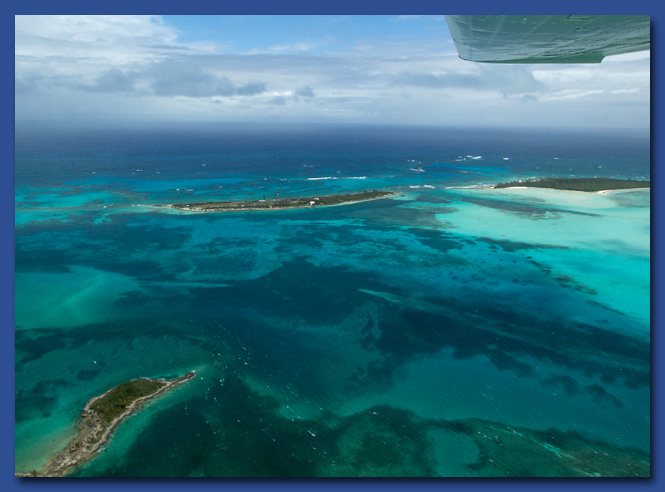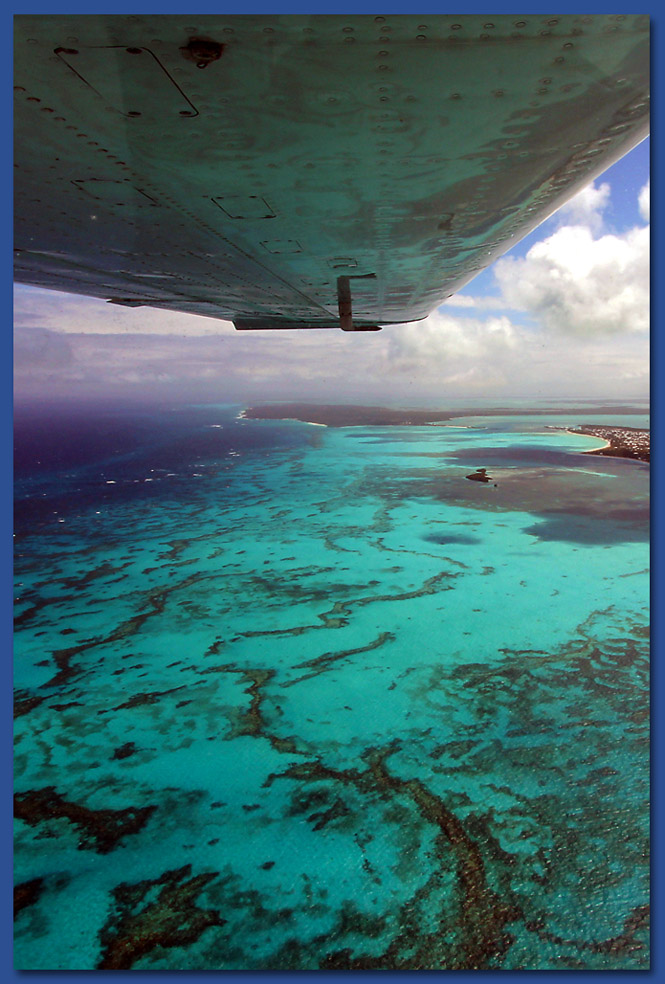 Some of the Bahamian Islands are very narrow and you can see the deep blue Atlantic Ocean on one side and the green Caribbean Sea on the other.
The day we flew to the islands, there were very strong winds from the east that created big surf on the Atlantic side and interesting landings!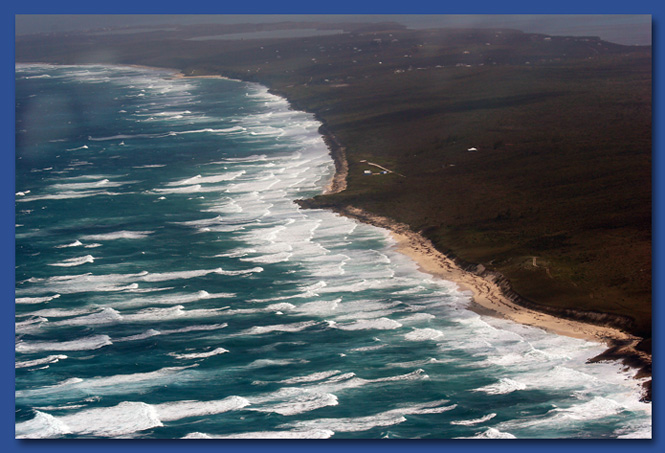 The contrast of the surf on the Atlantic coast and the calm waters of the Caribbean was amazing to see.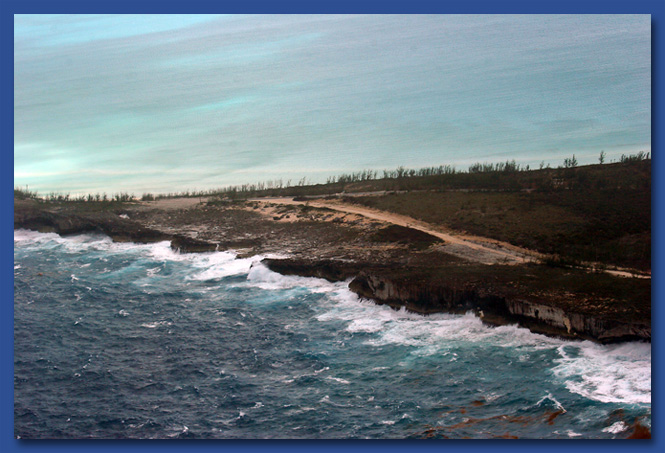 Alabaster Bay on the Caribbean side of Eleuthera was our destination and only two miles from the airport.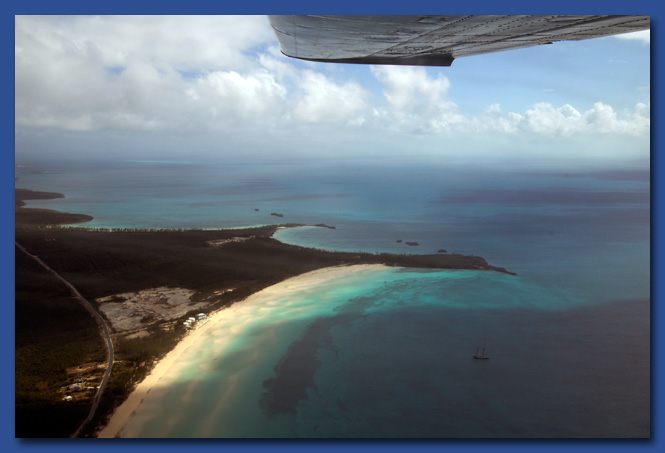 where we stayed is a real Caribbean gem.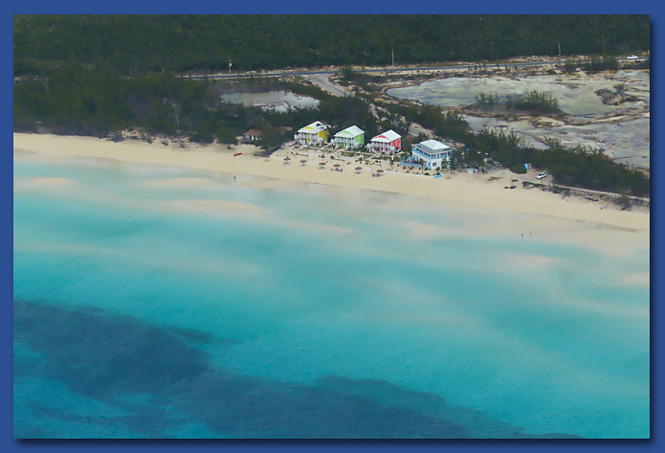 The peaceful Caribbean Sea with wonderful sunsets made this place very special.
The scene was complete with a pirate ship!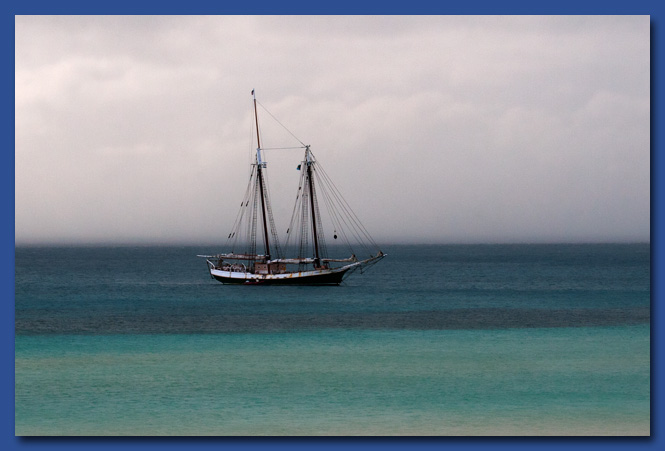 Besides seeing a beautiful place, our intention to visit the islands was to scout out a potential astronomical imaging site. The skies at night were good but the sand fleas which come out at night were nasty. Too bad, we really liked it here.