> Fall Colours
The fall of 2012 produced such brilliantly coloured trees that we just had to go flying to capture the colours from above.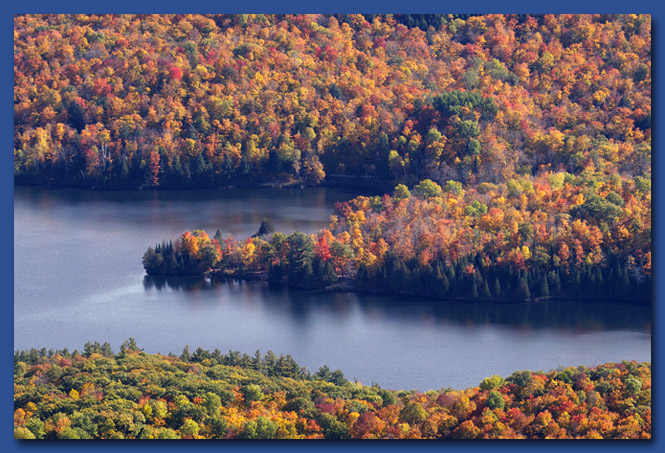 Perhaps it was the extreme hot and dry summer that just passed that made the leaves so brilliant, but whatever was the cause, it was a treat for the eyes.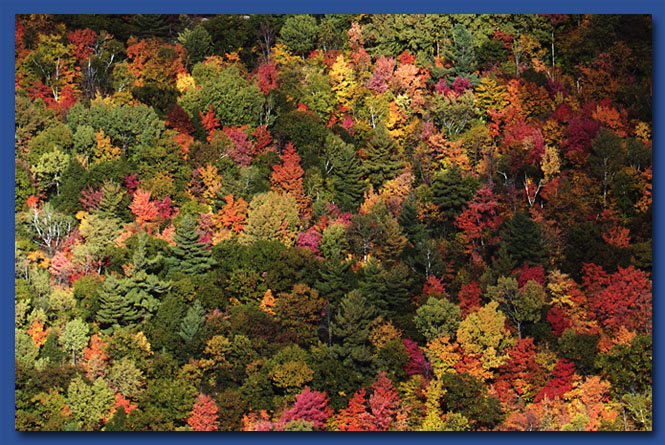 We flew around the Gatineau Hills, in Quebec, just across the Ottawa River and a popular place to be in the fall if you want to enjoy the colours. These wide angle shots show the expanse of the changing landscape.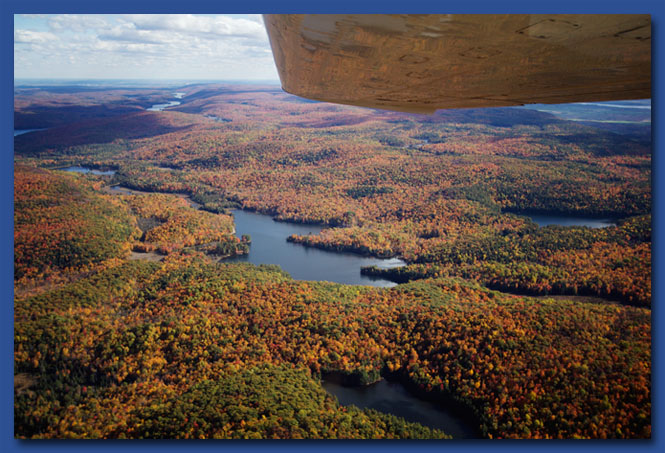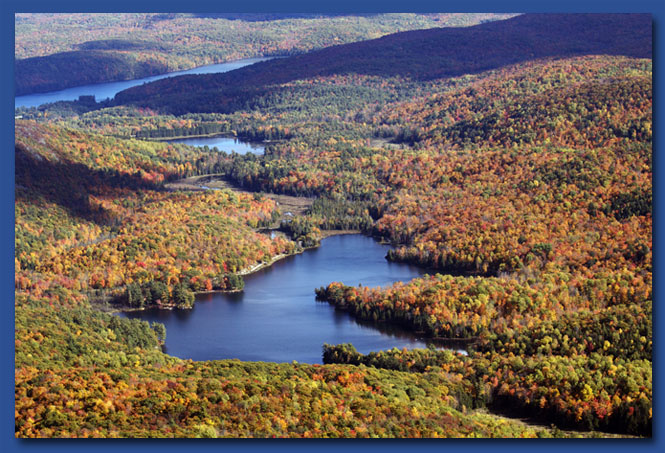 It was the reds that seemed to be particularly brilliant. The forests looked like colourful flower gardens from the air.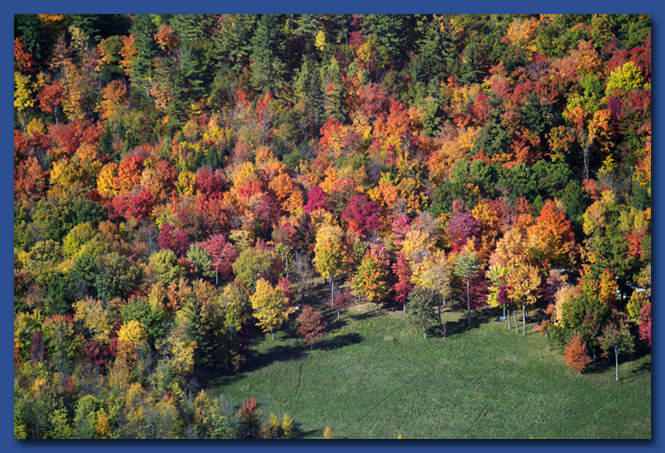 Our timing for capturing the autumn colours of 2012 was perfect. One week later it would have been too late. Soon the snow will fly and the land will be transformed again.