> Mountains
Flying eastward in Wyoming, and at an altitude of 13,000 feet, we enjoyed the views of the Tetons, the youngest range of the Rocky Mountains. Jackson Hole, Wyoming sits east of the Tetons and is under cloud cover in this photo.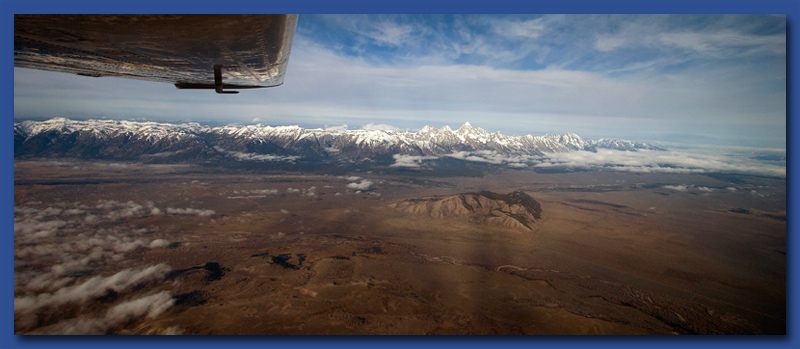 The Grand Teton, the largest peak of the range stands at 13,770 feet above sea level, just a little too high to fly over without oxygen on board.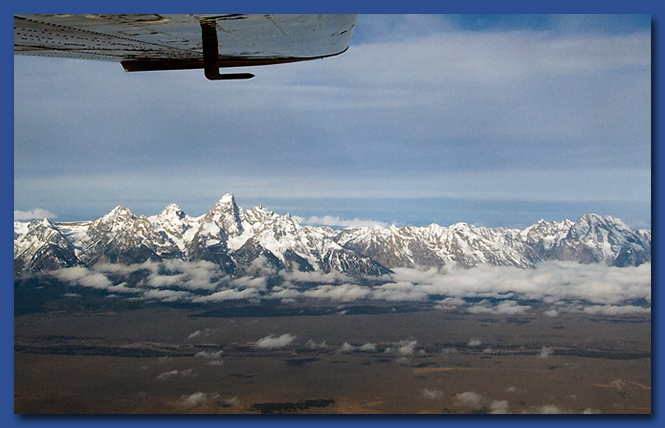 Snow capped mountains just east of Winnemucca, Nevada. Taken, November 1, 2007.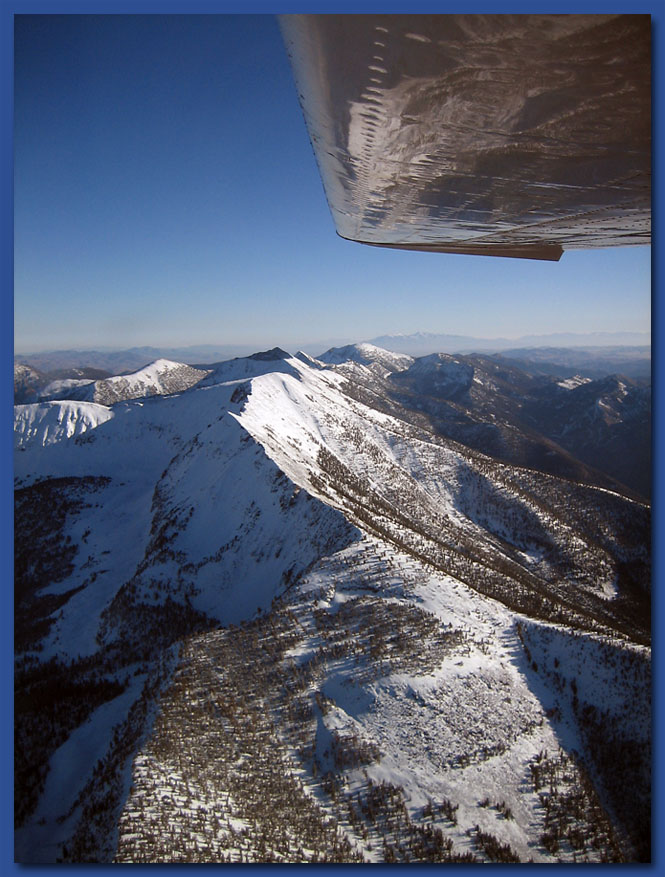 Mount Shasta in Northern California is an old volcano that has erupted many times. It stands 10,000 feet above the surrounding terrain.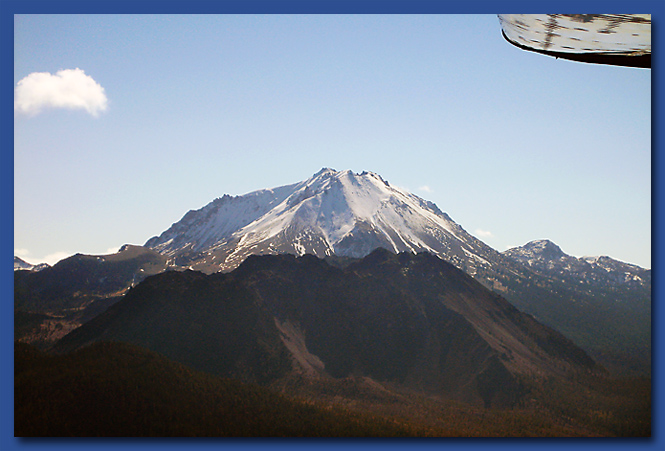 Flying away from the San Bernadino Mountains towards Pasadena, California. The valley below is covered in smog! Flying through that made an interesting approach to land in Pasadena.