> Canyonlands, Utah
Heading home on one of our cross country trips, we flew over this vast and fascinating place in Utah to land in Grand Junction, Colorado for the night. This remote area in Canyonlands National Park, called the Maze District, was the hideout for famous outlaws Butch Cassidy and the Sundance Kid.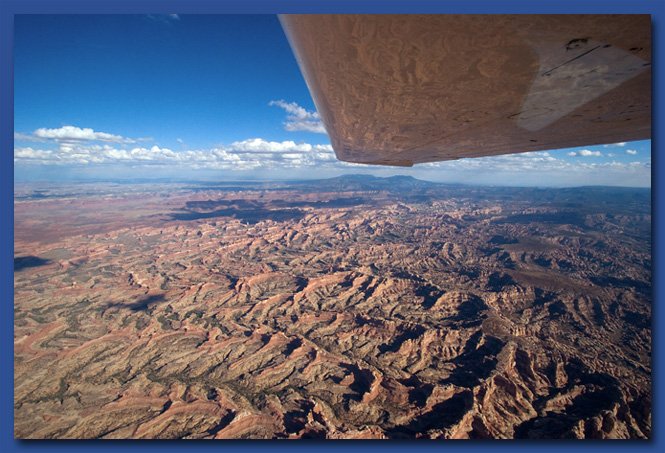 Looking straight down as the plane did a hard right bank. The steep cliffs and canyons must be very dramatic on the ground too.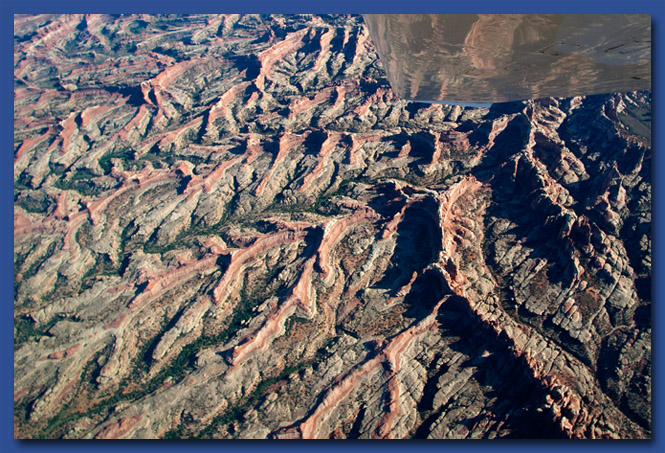 The Green River Canyon where the Colorado River meets the Green River. The low sun shows off the deep red colours.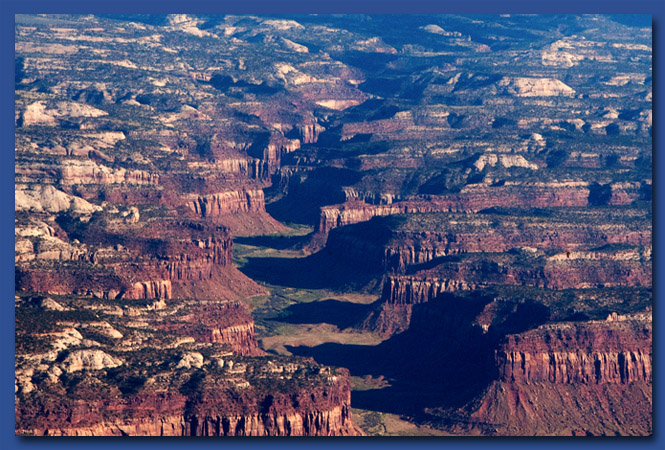 This is part of the 'Needles Dictrict' in the southeastern portion of Canyonlands National Park. There are hundreds of colorful sandstone spires poking up from the desert floor. Looks like an interesting place to hike.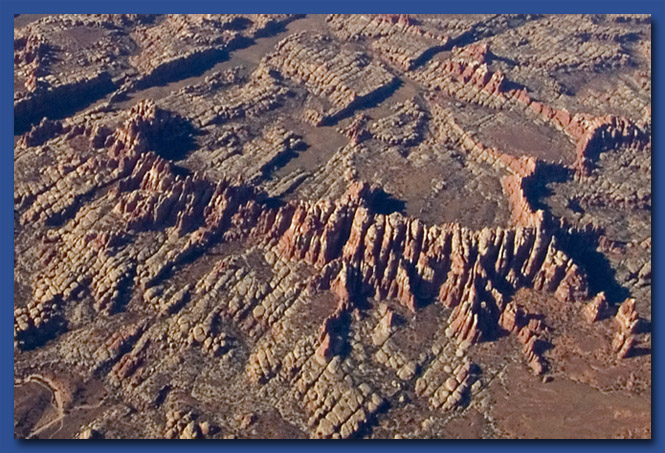 Buttes and canyons in Castle Valley, Utah near the Colorado border. Castleton Tower is below the wing.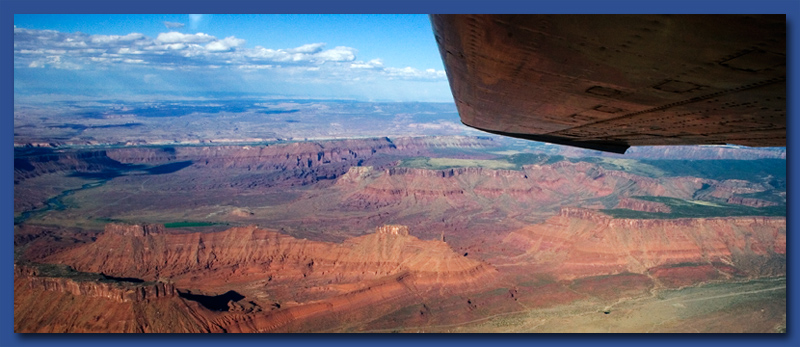 Another view from the opposite direction. The higher peaks under the wing forced us to fly around them to land in Grand Junction, Colorado on the other side.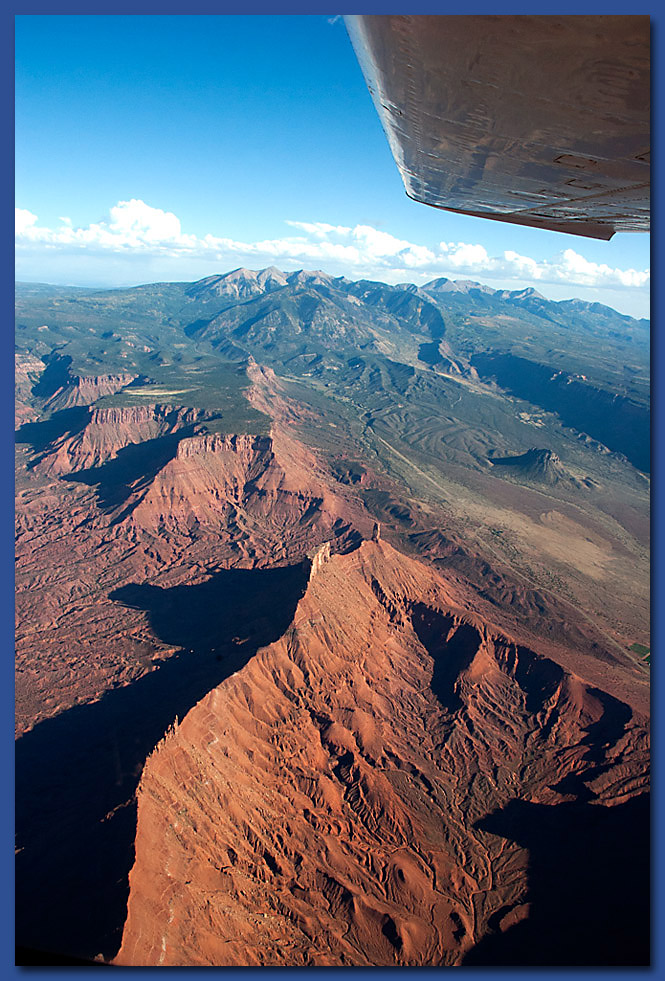 Casleton Tower, near Arches National Park, Utah stands 400 feet tall and is one of the best rockface climbing challenges in the world. Sitting on the summit must be amazing but then again, so is flying over it.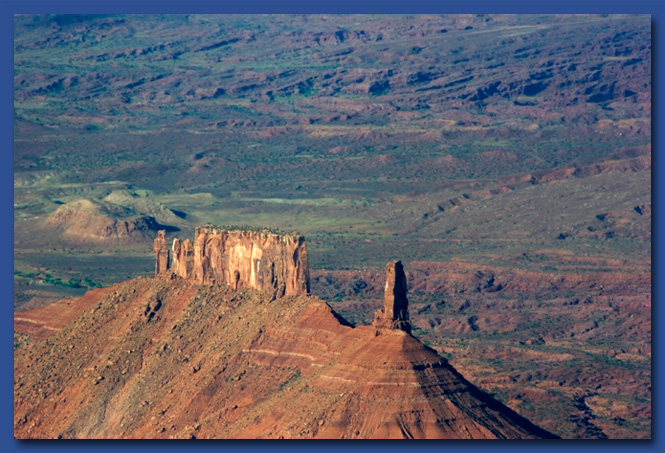 We enjoyed driving through Utah on a road trip from Ottawa to Tuscon, Arizona in the spring of 2011. Here is a shot of the same tower from the ground.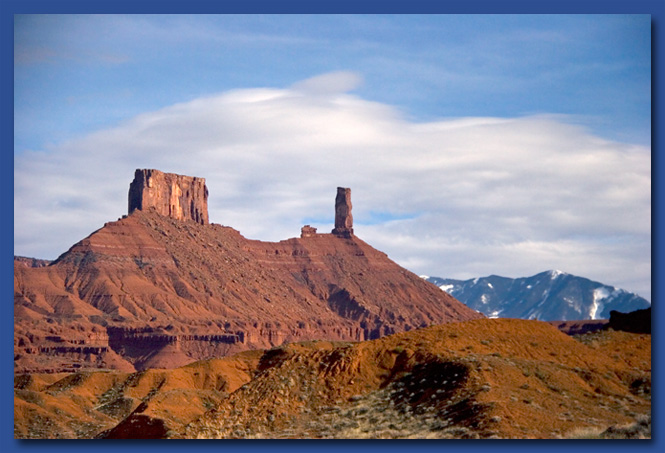 On final for landing in Grand Junction, Colorado. Utah and Colorado has some of the most spectacular scenery we have seen.