> Grand Canyon
The Grand Canyon, one of the seven natural wonders of the world, was always on our bucket list of places to fly over and photograph. But cameras cannot quite capture the vastness of this place.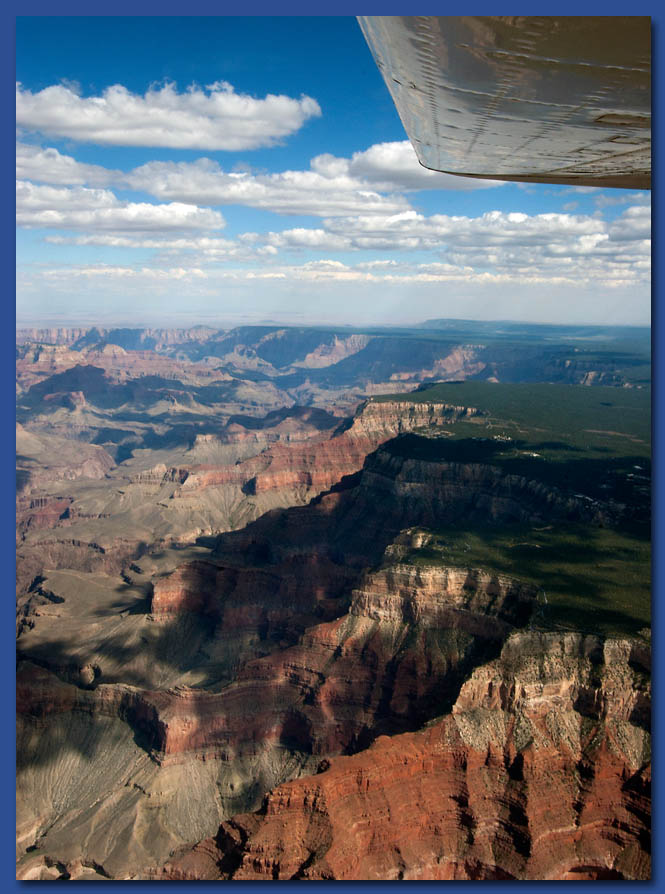 There were lots of clouds casting big shadows but we seemed to manage to get some nice images anyway. There are special procedures for pilots to follow to fly over this famous place for example we had to follow the 'Condor Route' and not lower than 11,000 feet.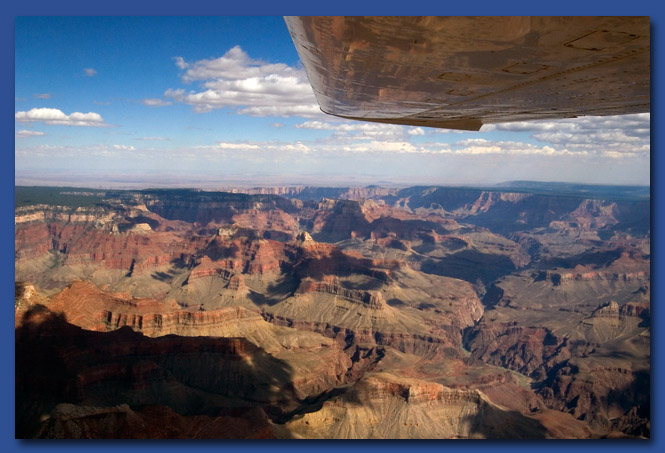 Here you can see the Colorado River that cuts through the canyon.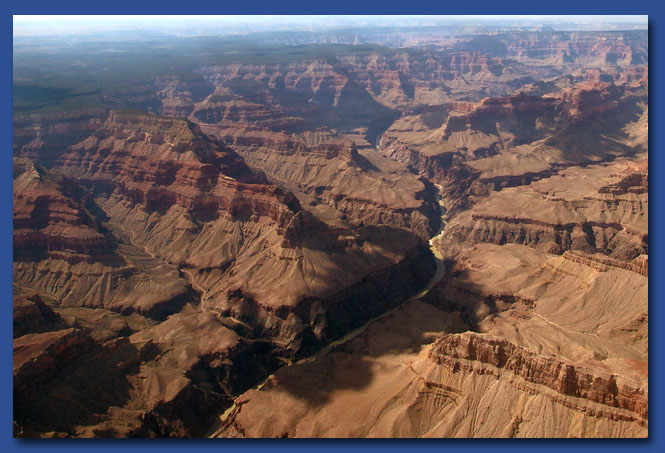 The rock colours and steepness of the canyon was awsome to see. The sheer size of the canyon is what makes it so special. There is no other place like it.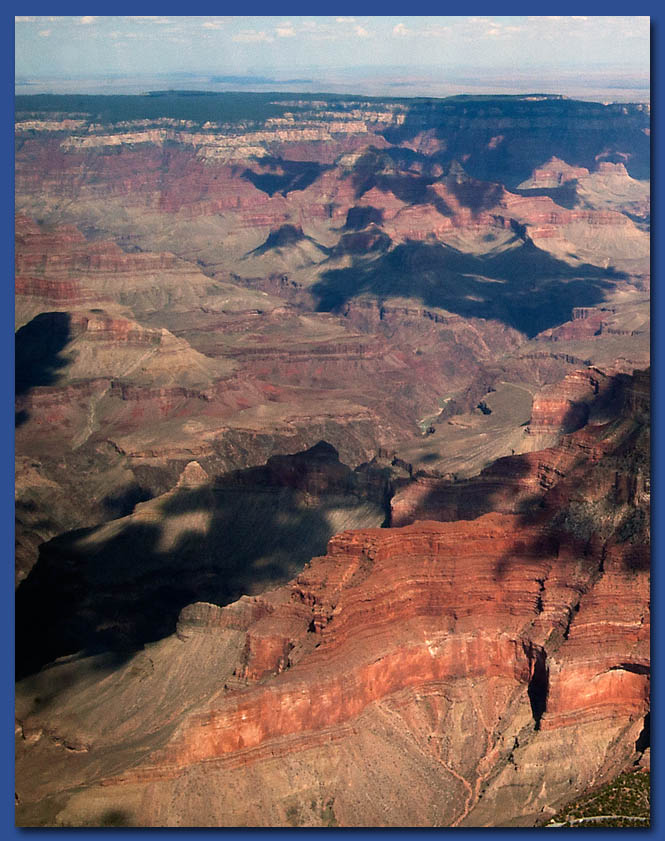 Geologically, the Grand Canyon is significant because of the thick sequence of ancient rocks that are beautifully preserved and exposed in the walls of the canyon. These rock layers record much of the early geologic history of the North American continent. We would like to go back and next time take some videos of flying over.