> Niagara falls
Niagara Falls is quite the scene from the air as well as the ground. There are many procedures that private pilots must know to fly safely over the falls, due to its popularity.
The Canadian Horseshoe Falls and smaller American Falls can be seen.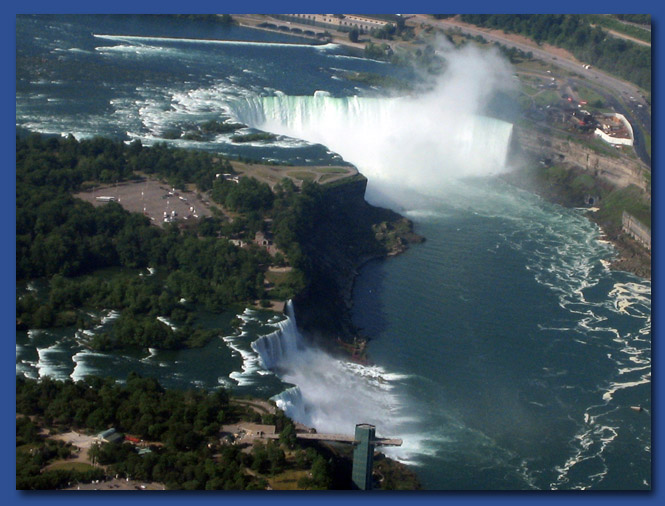 Niagara Falls is located on the Niagara River and drains Lake Erie into Lake Ontario.