> B17-Flying Museum
On another cross country trip in November of 2008, We stayed in Peoria, Illinois overnight and the next morning arrived at the airport to see this B17 WWII bomber parked there. This was a fortunate surprise as the EAA (Experimental Aircraft Association) was taking passengers on flights to promote and support this flying museum. Of course we couldn't resist the chance to go for a ride.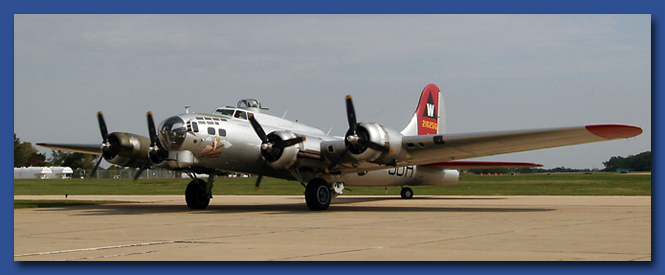 The Aluminum Overcast is one of only a few surviving B-17 Flying Fortresses in existence. It proudly carries the colors of the 398th Bomb Group of World War II, which flew hundreds of missions over Nazi-held territory during the WWII. This B17 was renamed Aluminum Overcast to commemorate the 601st Bomb Squadron that was shot down in France, on 13 August 1944.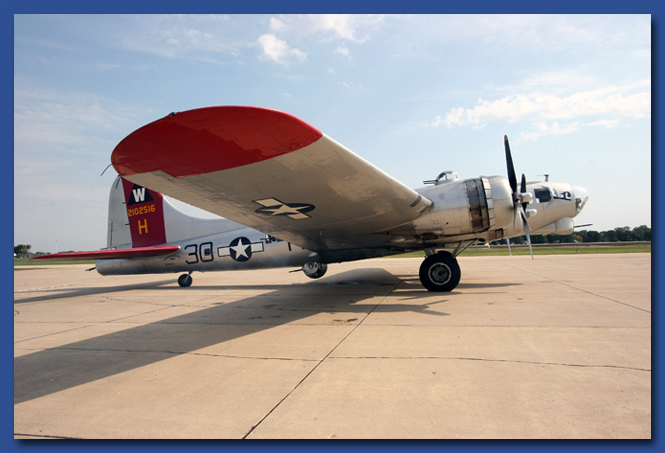 Here during preparation for the flight you can see the bomb-bay underneath opened up. Notice the front gunner located in the nose of the aircraft.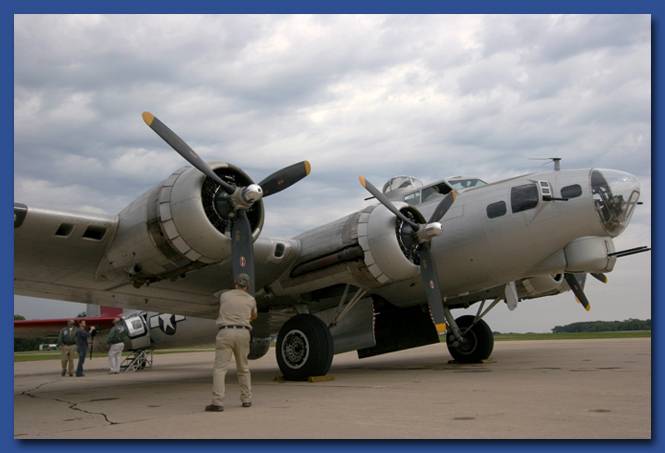 A view from the front gunner during flight. Everyone took turns to sit in there, really cool!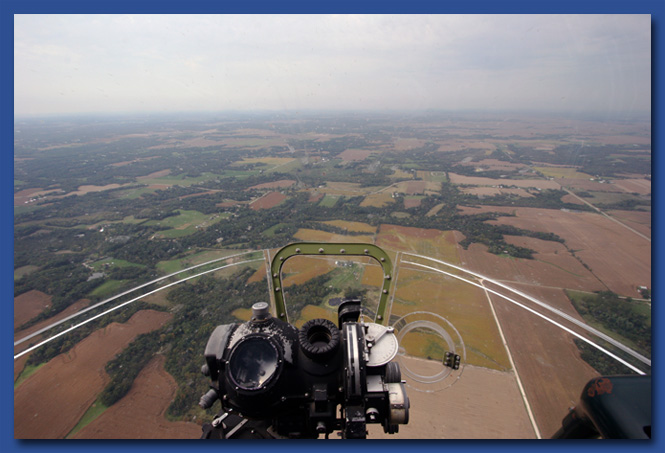 Artillary. Sitting there makes you appreciate what incredibly brave men they must have been.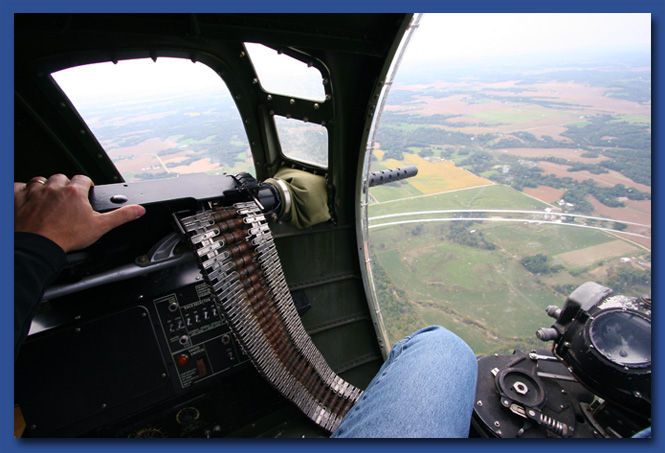 A view of two engines from the front gunner.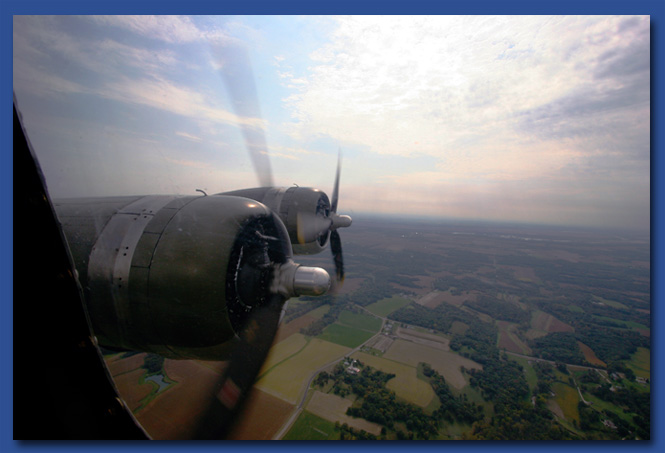 You had to walk across a plank overtop of the bomb bay and climb up a small opening to get to the cabin of the aircraft.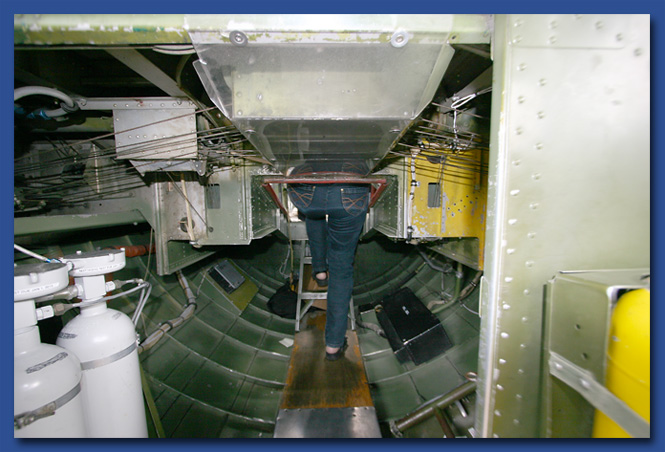 The crew of the Aluminum Overcast. This B-17 Flying Fortress has over one million flight miles accumulated since it began its tours throughout United States and Canada.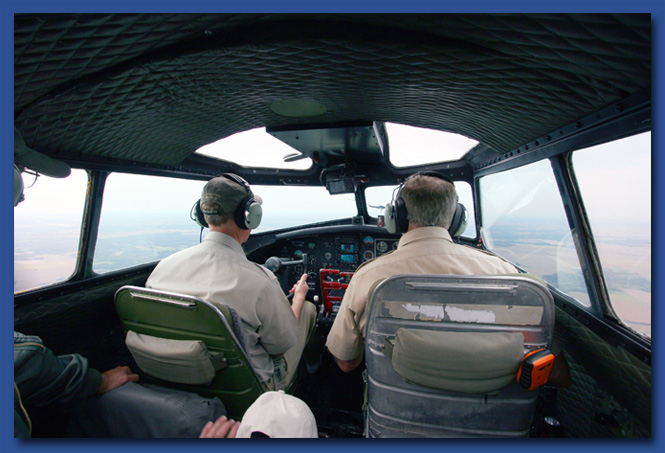 The whole interior of the aircraft was kept as it was during service in the war. We had a little fun with the guns, disabled of course. :-)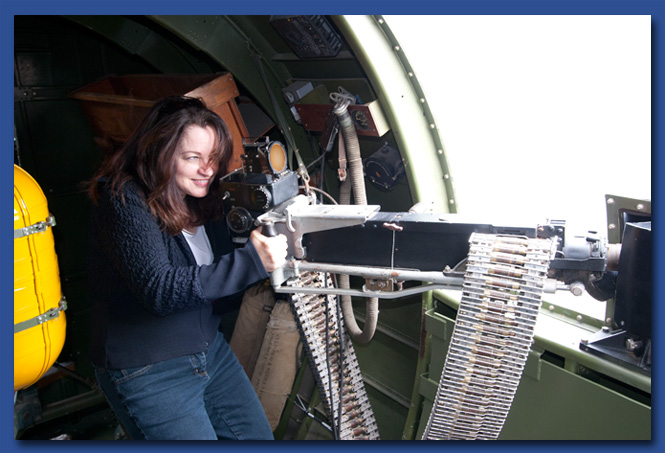 Peter has gone Hollywood. This was a great unexpected experience and we were quite happy to have been there at the right time and to have supported this wonderful flying museum. Special thanks to the EAA.