> WWII Bunkers
These strange patterns among farmers fields somewhere between Cheyenne, Wyoming and Omaha, Nebraska caught our attention. After some internet searching, we learned that they are storage bunkers once used to store ammunitions during WW II.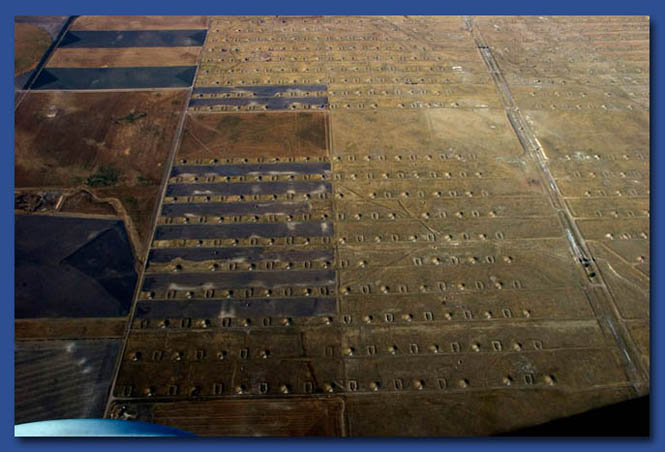 This close up shows mounds with entrances but the patterns on each side of the mounds are still a mystery.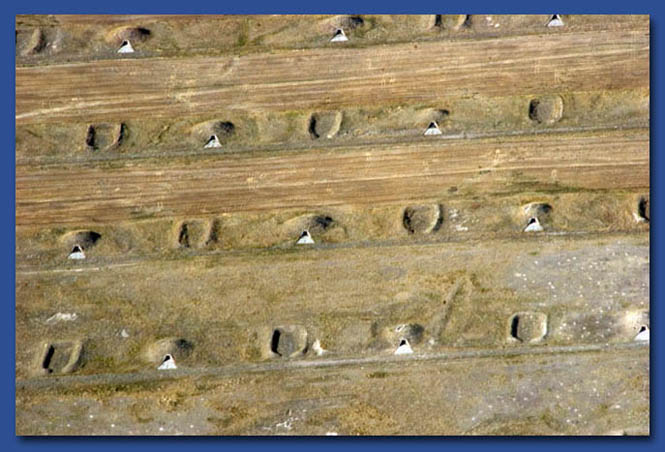 This shot shows the old bunkers being used as a vehicle scrapyard and some farming.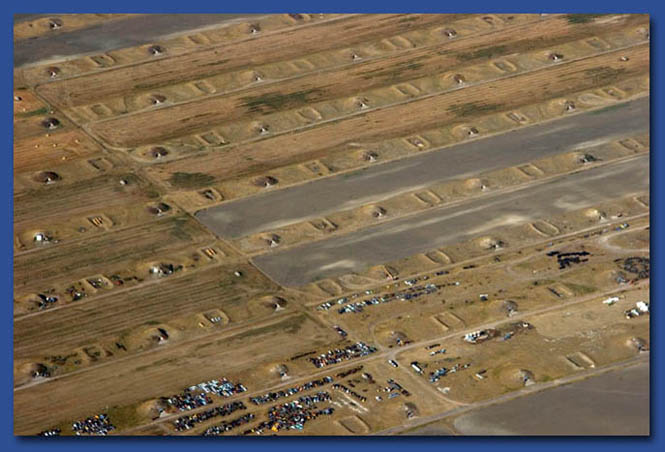 This close up of the scrapyard gives context to the size of the mounds.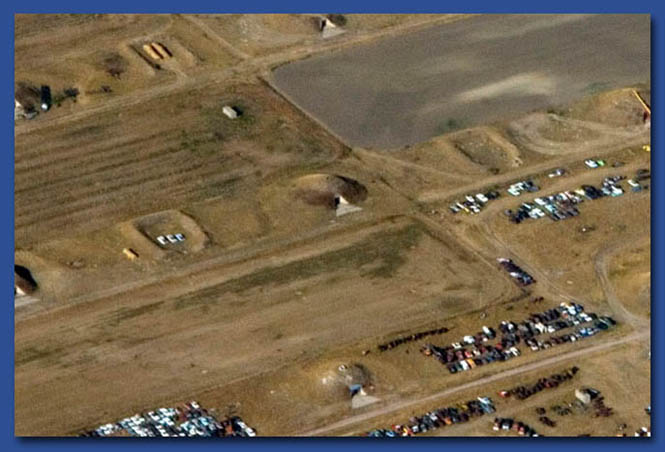 On another trip, we saw these bunkers near Seneca Lake in upstate New York.