> Solar Halos
Cirrus clouds that contain ice crystals can cause solar halos around the Sun and sometimes the Moon. This solar halo was captured from the plane with a wide angle camera lens. Solar halos are usually about 22 degrees, much smaller than rainbows and so are easier to fit in the frame. Photo by Peter with Debra as pilot.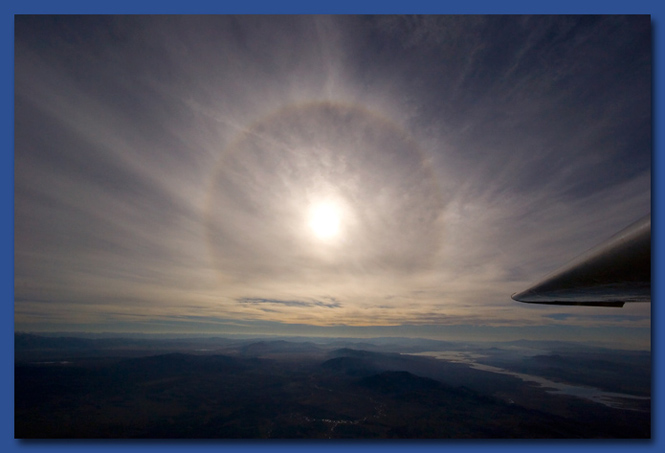 Another shot of a solar halo from the plane. This time Peter as pilot with Debra taking the photo.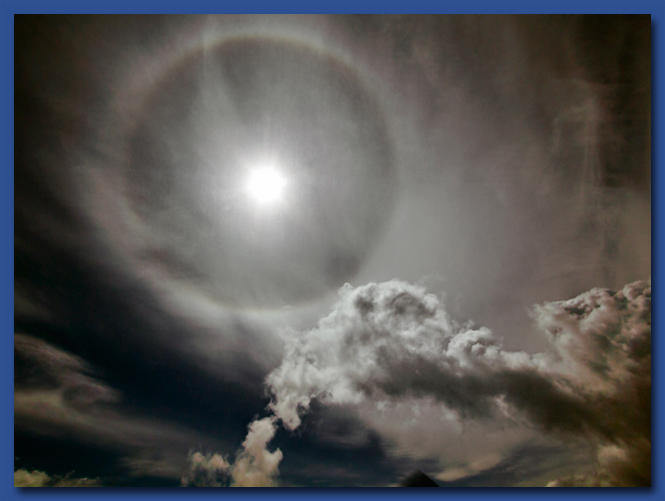 Taken midday in Summer. The lamp post provided an excellent sun sheild. Photo by Debra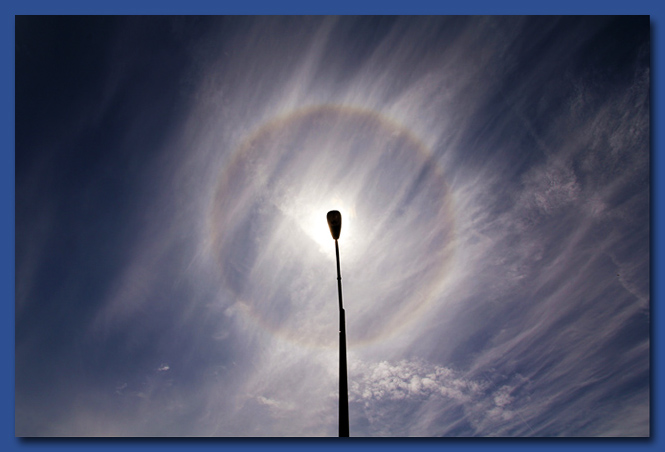 Care must be taken to not look directly at the Sun. Peter blocks the sun with his hand while taking the photo.