> Aerial Photography
Why we do it

We are not professional aerial photographers but a just couple of pilots that love to see the world from above. In fact, we always fly VFR (Visual Flight Rules), that means not in the clouds, because we don't want to miss the scenery or a photo opportunity. We don't intend to create photographic art, just nice realistic photos of places and things we have seen.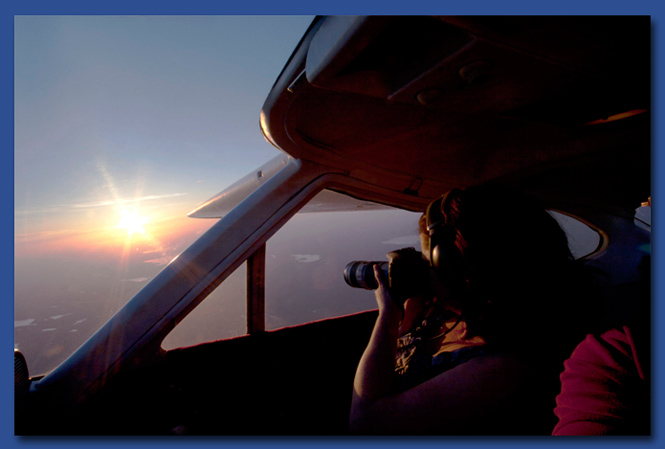 Our optical business sometimes demands us to travel, so instead of taking the airline, we prefer to fly ourselves. It is also easier to transport equipment and it's a lot more fun.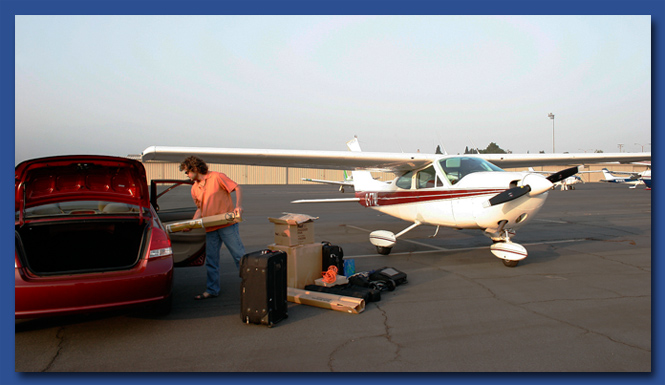 We have traveled across the country many times and we never get tired of the scenery. Our track is often determined by weather and time, so the aerial photos in this website are mostly unplanned.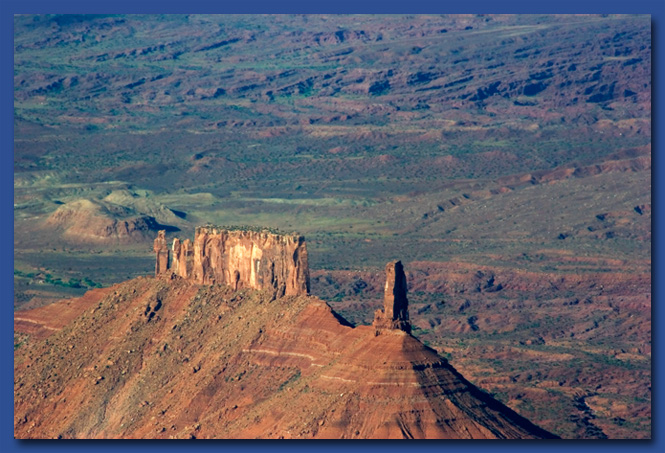 We learn a lot about the places we have seen. After photographing something interesting along our path of flight, we later have fun researching the area and discovering wonderful things about the geography and history of the place.



Our plane

Our small aircraft, a Cessna Cardinal 177b, is suitable for photography for several reasons. The Cardinal is a high wing aircraft and was designed to allow an unobstructed view during turns. The pilots sit forward of the leading edge of the wing and the large windows are a big plus for photography. Also, there are no struts under the cantilever wings to block the view. Most other small Cessnas have struts under the overhead wings and smaller windows. We also think the Cardinal is the best looking Cessna.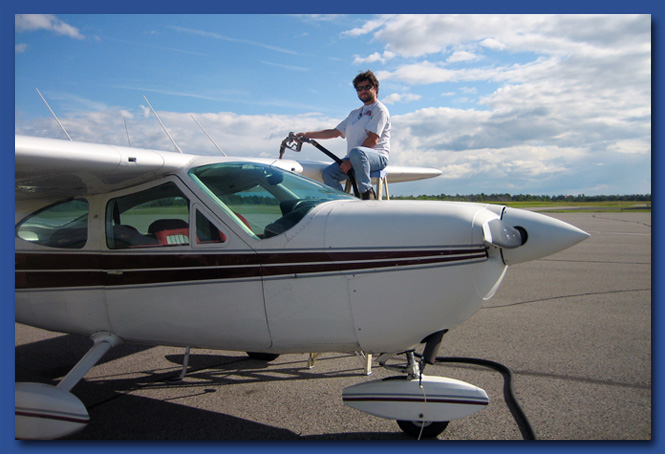 Some photographic challenges

Camera shake. It is best to use a lens with optical image stabilization. Flying is never perfectly smooth and camera shake is often a problem. Wider field shots are more forgiving. It is also better to use a fast exposure and wide aperture to let as much light in and as fast as possible to avoid recording any shake. After all, you can't use a tripod in an airplane!

Occasionally, strong turbulance during flight can make it too difficult to do any photography. The number one rule in aviation is 'fly the plane' and the number two rule is 'fly the plane' so when the act of flying and navigation demands our attention, the camera is put away.

The Plexiglass windows cause haze, so some Photoshop processing is needed to bring up the contrast and colour which is lost through the haze. Tools like saturation boost, sharpening and histogram adjustments are important but it is easy to push too far and create garish photos. The photos in this website are gently processed. Manual focus is a must, auto focus may confuse the haze and reflections with the scenery.

Sometimes bright sunlight can create many reflections that are impossible to avoid as in this rainbow photo. The wing looks like it has windows! Ideally, aerial photography should be done through an open window but our Cardinal does not have one. Perhaps one day we will get one installed.

Cameras and lenses

It helps to have a good camera and a variety of quality lenses. We like Canon DSLR cameras and use a Canon 20D and now mostly a 60D. We always shoot the photos in Raw mode for better future processing.

A favourite lens of ours is a wide field Canon EF-S 10-22mm lens for capturing the whole expanse of the landscape. The rainbow shot was taken using the 10mm setting with this excellent lens. The photos can always be cropped from the widest view because of the sharpness of this lens and great pixel resolution of the camera. However some vignetting can occur with the widest angle.

We also use a Canon EF 70mm-200mm telephoto zoom lens which has a fast aperture and a 3-stop image stabilization. The images are so clear and sharp that we would like to go back to many places and re-shoot with this great lens.