> Arizona
An Arizonan sunset complete with clear skies, a saguaro cactus and Venus above the crescent moon. We have travelled to Arizona to do astronomical imaging so many times that whenever we go back, it feels like home.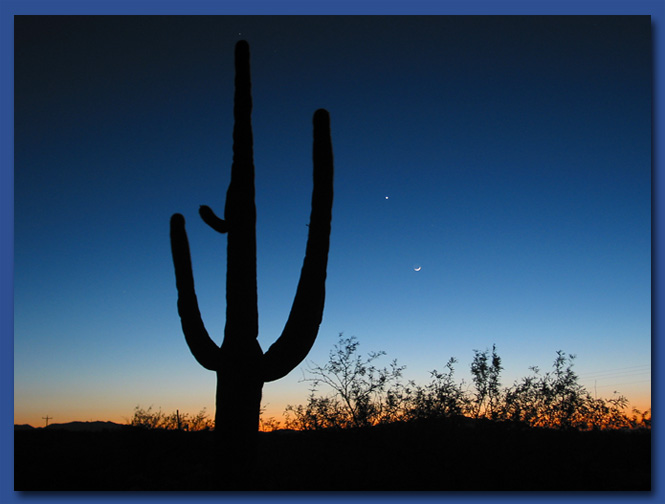 Our favourite place to be is at the in the south eastern portion of the state in the Chiricahua Mountains.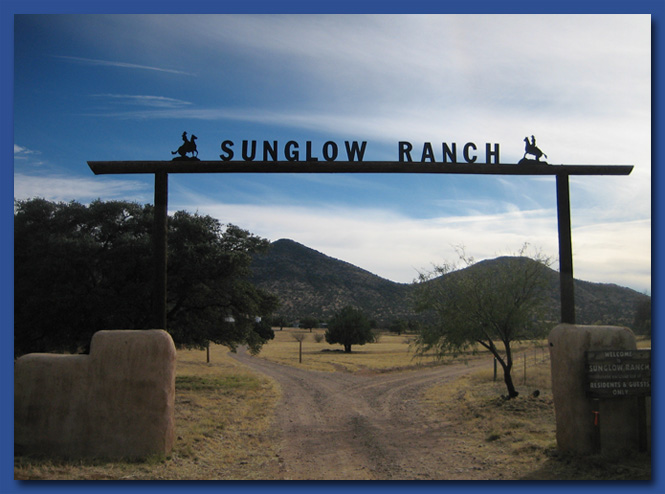 This is the house where we have stayed just a little uphill from the ranch. A desert storm near sunset made this very bright rainbow.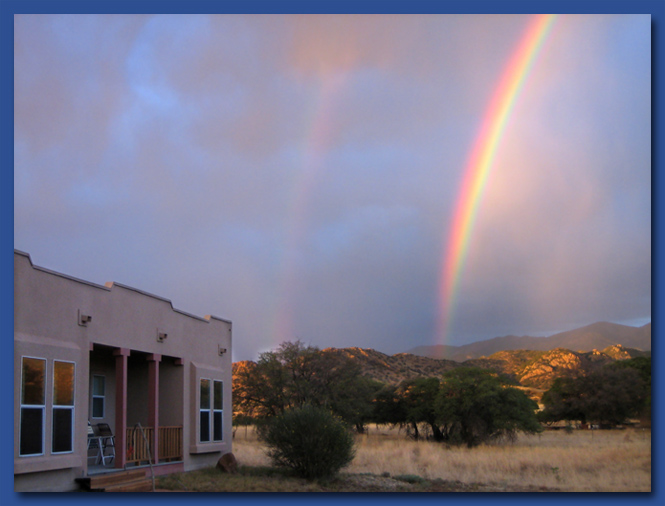 A view of the ranch from the house. The mountains just got a dusting of snow.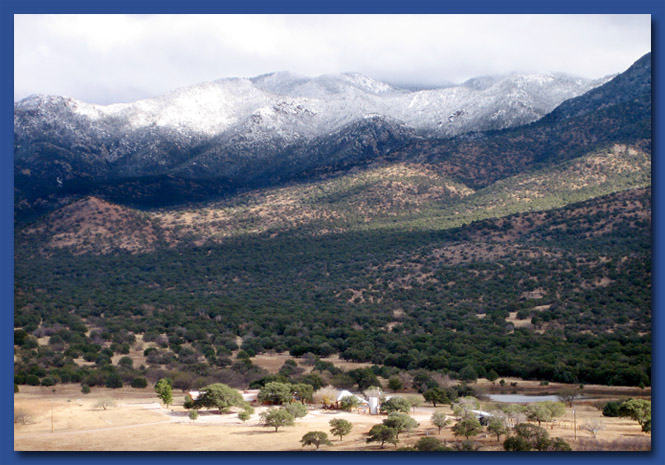 Peter setting up the Ceravolo 300 astrograph for testing and hoping the clouds go away.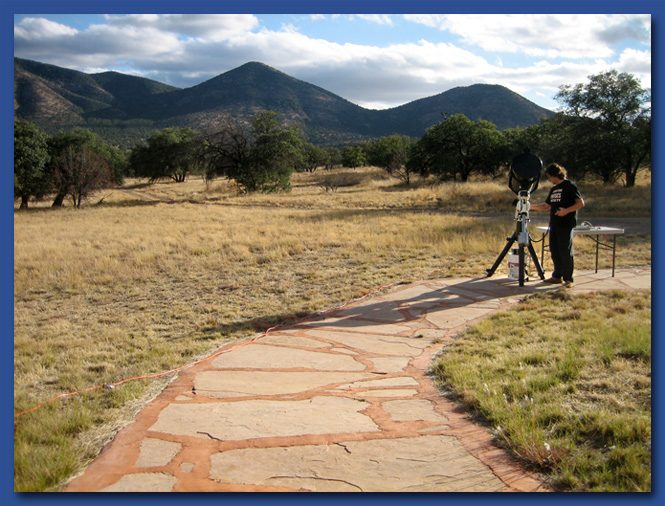 This is what our kitchen looked like. Also the dining room and living space featured astronomical gear, parts, charts and telescopes. It was a haven any astronomer would be proud of.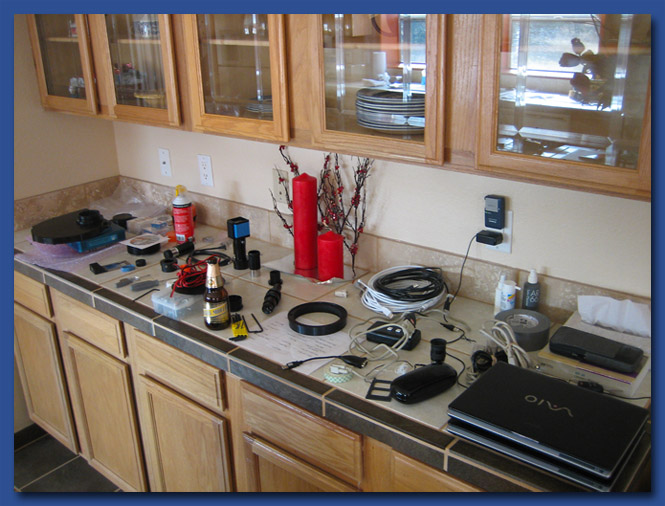 Peter getting the filter wheel ready for a night of deep sky imaging. There are 7 slots for red, green, blue, luminance, hydrogen alpha, sulfer II and oxygen III filters. Don't get them mixed up!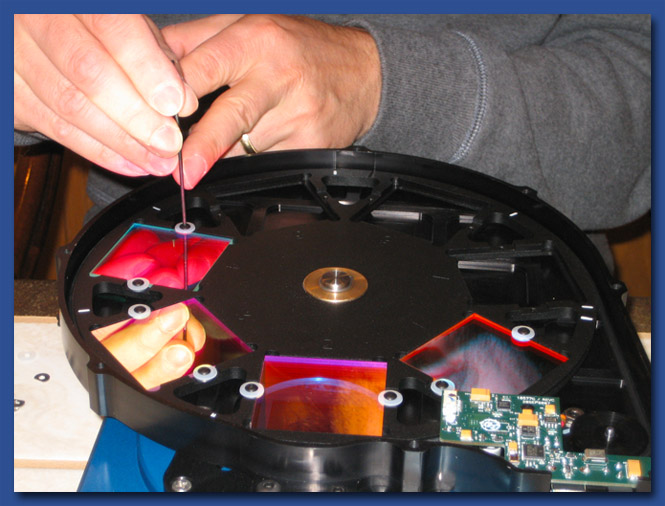 In order to properly test Peter's new telescope design, we would spend a couple of weeks at a time under Arizonan skies. Cloud cover and light pollution made it difficult at home in Ottawa.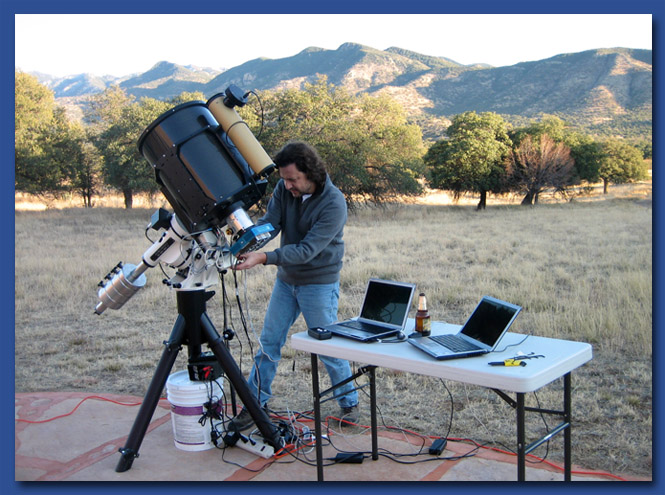 Besides testing the telescope, we would take the time to do some observing with a 10 inch Dobsonian (middle) and two Ceravolo Mak Newtonians, one an HD 145 and the other a 210.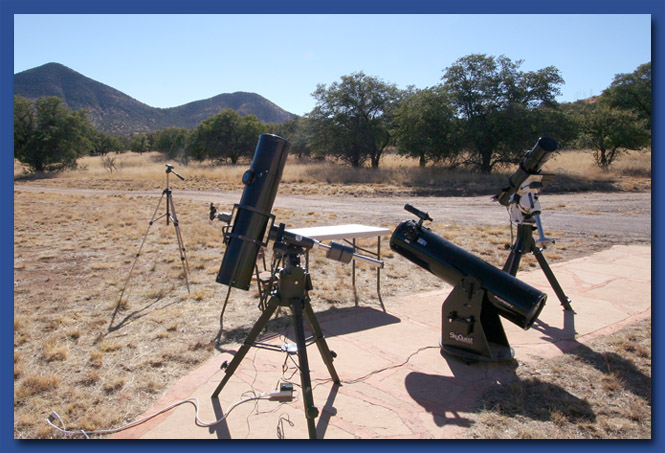 We would also shoot the sky with just a camera and wide angle lens. This shot is a slightly trailed image of the winter Milky Way with the constellation Orion in the centre. There were controlled fires burning in the hills that time.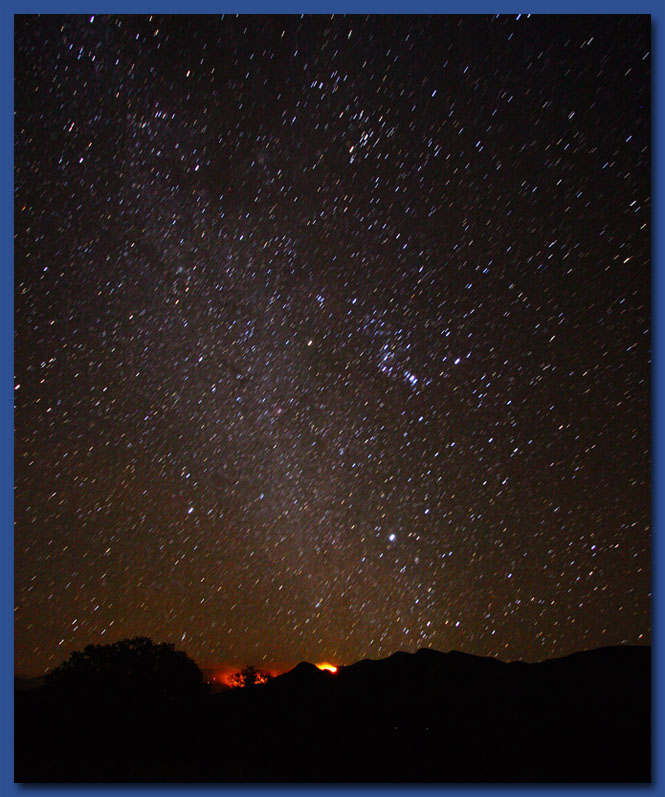 Here is a telephoto shot of the mountain fires burning under Orion rising in the east.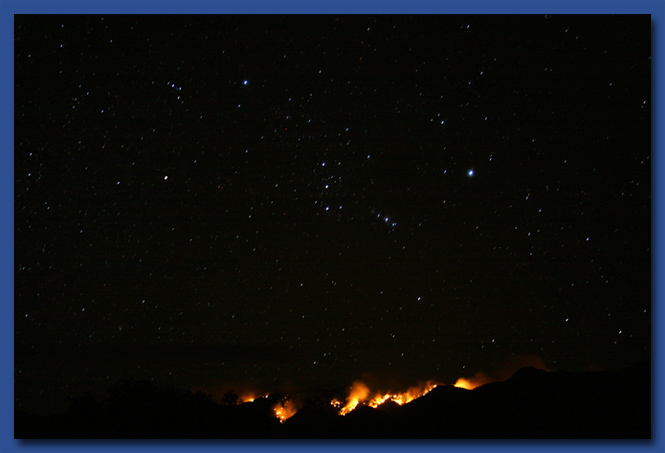 The Moon over the Chiricahua Mountains. We long to go back.