> Setting Sun
Taken from our airplane. One of our favourite things to do go on sunset flights.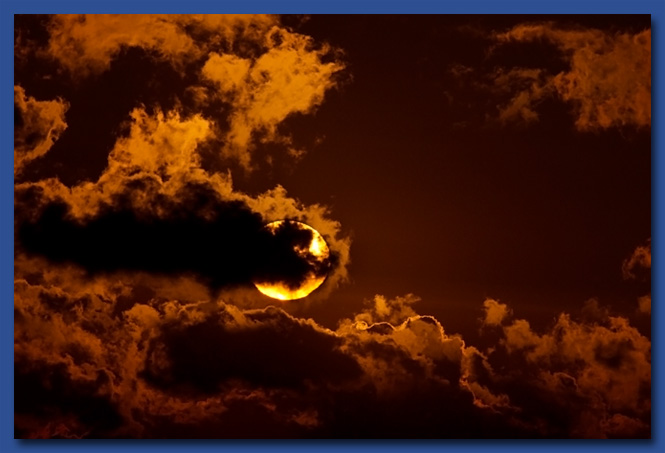 The next two photos by Peter were taken with a Canon 20D camera coupled with a Nikon 500mm focal length mirror lens at f/8.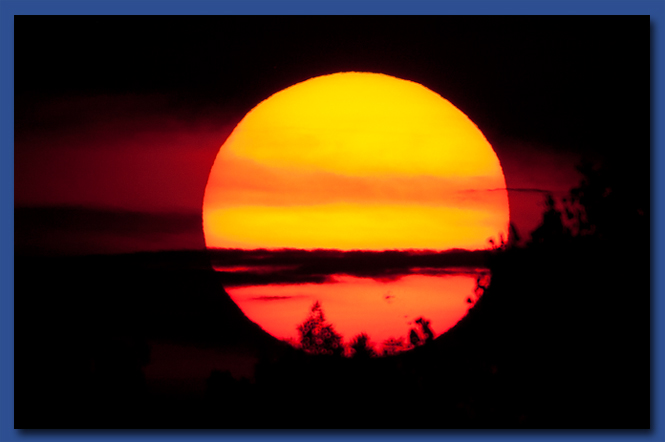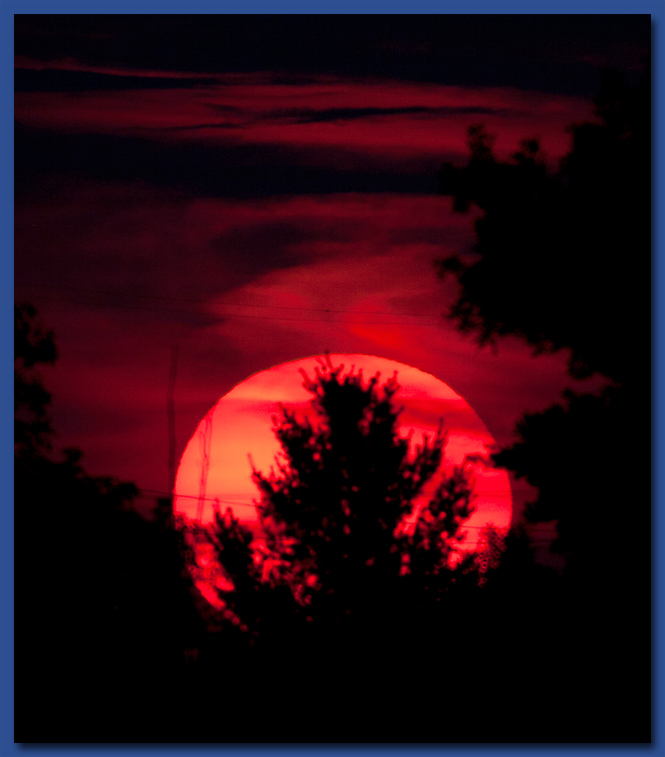 This sunset by Peter was taken with an Orion 4 inch reflector with a solar filter and a Canon 20D camera.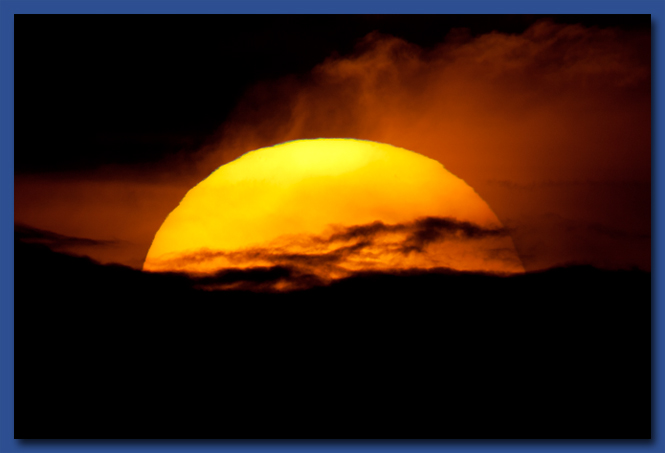 With the same set up, the next night. A great sunspot group is setting.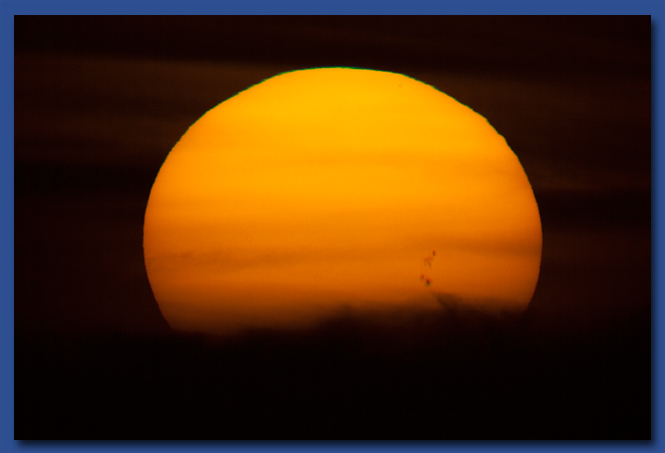 This setting sun captured by Debra was taken during the Venus transit on June 5th, 2012. The tiny spot between the cloud bands is the planet Venus.